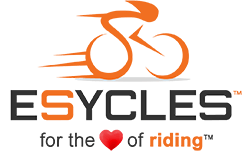 The Cyclist Marketplace
A Complete Platform Engineered For Growth

Customer Focused Vendor DrivenTM
Secure Easy Fast

Dear Vendor;
Thank you for your interest in esycles pre-Launch event. To celebrate our Launch (Spring 2023), we are offering for a limited time to the first 250 Vendors that join us a 90 days free trial membership.
It's easy, to qualify simple fill out this form. you will get a confirmation email with the coupon code and details about your specific category(s).
You need to Act Now, don't miss this special limited time offer. To qualify, fill out this form.
Brand Ambassadors Only: If you are a Brand Ambassador, specify your area of interest, we will contact you.