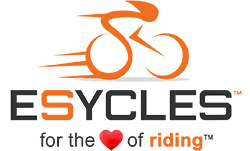 The Cyclist Marketplace
A Complete Platform Engineered For Growth

Customer Focused Vendor DrivenTM
Secure Easy Fast

Dear Customer;
Thank you for your interest in esycles pre-Launch event. To celebrate our Launch for a limited time, we are offering to the first 5,000 customers that join us in early registration, Two Free coupons option;
1. $60 coupon, This coupon will enable you to advertise for 90 days in our C2C (Customer 2 Customer) classified ad section.
2. $50 coupon, This coupon can be used towards a purchase of any merchandise valued at $1000 or more.
Both Free coupons are valid for 90 days after the launch date (Spring 2023).
It's easy, to qualify simply fill out this form, you will get a confirmation email with the code.
You need to Act Now, don't miss this special limited time offer. To qualify, fill out this form.
Brand Ambassadors Only: If you are a Brand Ambassador, specify your area of interest, we will contact you.